Lawrence Paul Yuxweluptun Lets'lo:tseltun
Lawrence Paul Yuxweluptun (b.1957) is one of Canada's most outspoken and influential contemporary native artists. Of Cowichan (Hul'q'umi'num Coast Salish) and Okanagan (Syilx) descent, he is a prominent figure in Native American Art, living and working on unceded Coast Salish territories in Vancouver, British Columbia. His Indigenous painting style reflects the deep connection to First Nations culture and is Salish for "man of many masks," a name given during his initiation into the Sxwaixwe Society at the age of fourteen. His paintings and sculptures, recognized as leading examples of Indigenous painting, combine Coast Salish cosmology, Northwest Coast design, and Western landscape painting. Yuxweluptun Lets'lo:tseltun's works can be brutal critiques of issues such as land title, residential schools, and the destruction of the environment, making him a pivotal voice in Canada's First Nations art.
He is an advocate for contemporary indigenous issues in Canada. This is evidenced by his exhibition history and reception of awards such as the Vancouver Institute for the Visual Arts (VIVA) award in 1998 and in 2019, Emily Carr University of Art + Design awarded him an honorary Doctorate of Fine Art. His contribution to Native American Art extends to his numerous grants and awards, including the Vancouver Institute for the Visual Arts Award (1998), and the Eiteljorg Museum of American Indians and Western Art Fellowship (2013).
The artist has participated in more than 24 pivotal group exhibitions at venues like the Eiteljorg Museum (2022, Indianapolis, Indiana), the Haus der Kulturen der Welt, Berlin (2023), Crown-Indigenous Relations and Northern Affairs Canada (CIRNAC) Indigenous Art Collection (2021-2023, Sussex Courtyards in Ottawa), McMichael Canadian Art Collection (2021, Ontario), Montreal Museum of Fine Art (2020, 2021, Montreal), Crystal Bridges Museum of American Art (2018-2020, Bentonville, Arkansas), SITE Santa Fe (2018, New Mexico), the Art Gallery of Ontario (2017, Toronto), the Vancouver Art Gallery (1997, 2005, 2006, 2011, 2020), the National Gallery of Canada (2013, 2014, Ottawa, Ontario) and the Banff Centre for the Arts (2003, Alberta). In 2016, the Museum of Anthropology at the University of British Columbia mounted a major 30-year survey of his work, titled Unceded Territories, showcasing his role as a contemporary native artist.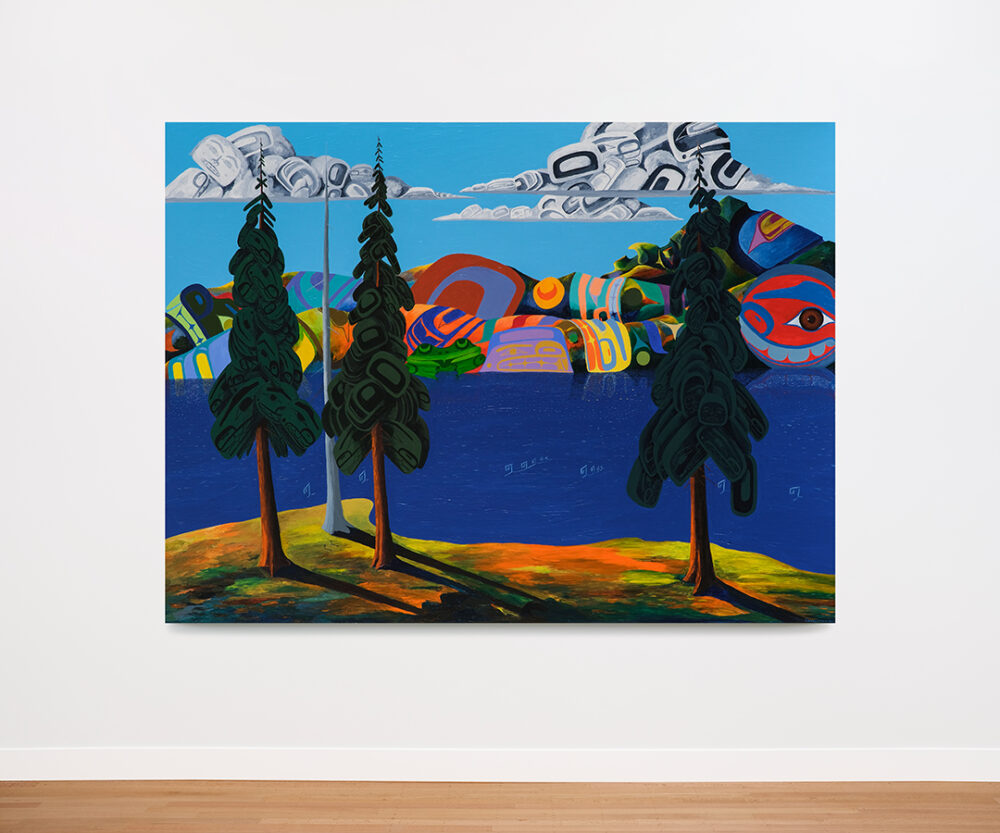 Along The Coastal Shores of the Salish Seas Traditional Native Territories,
2023,
73 x 97",
Acrylic on canvas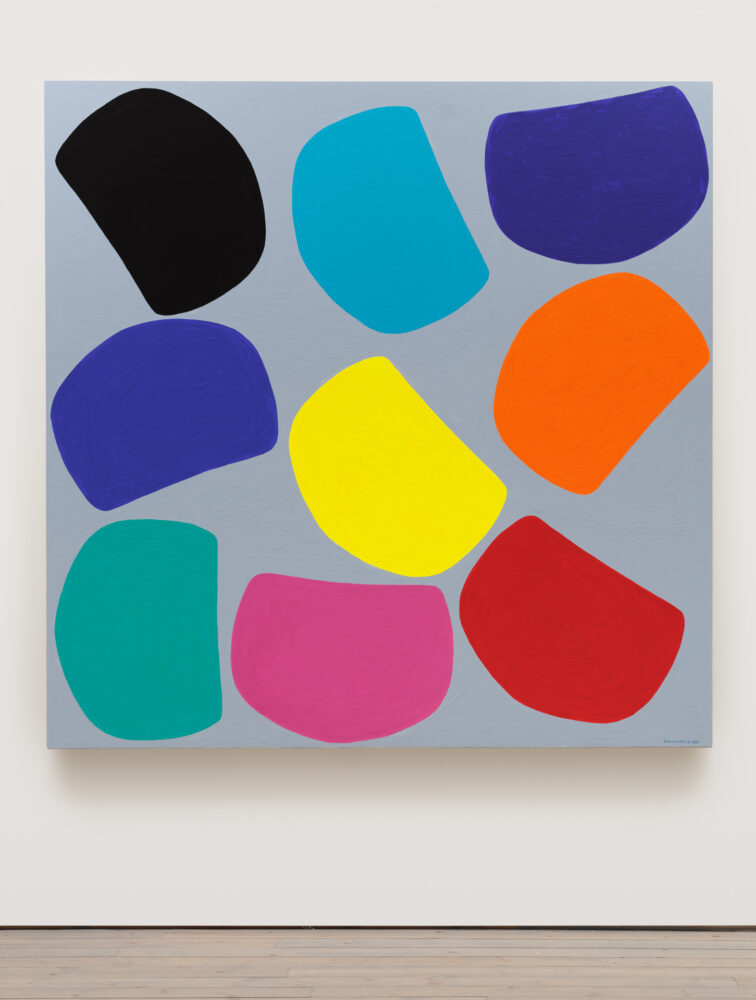 Neo Ovoids, 2023, Acrylic on canvas, 72 x 72"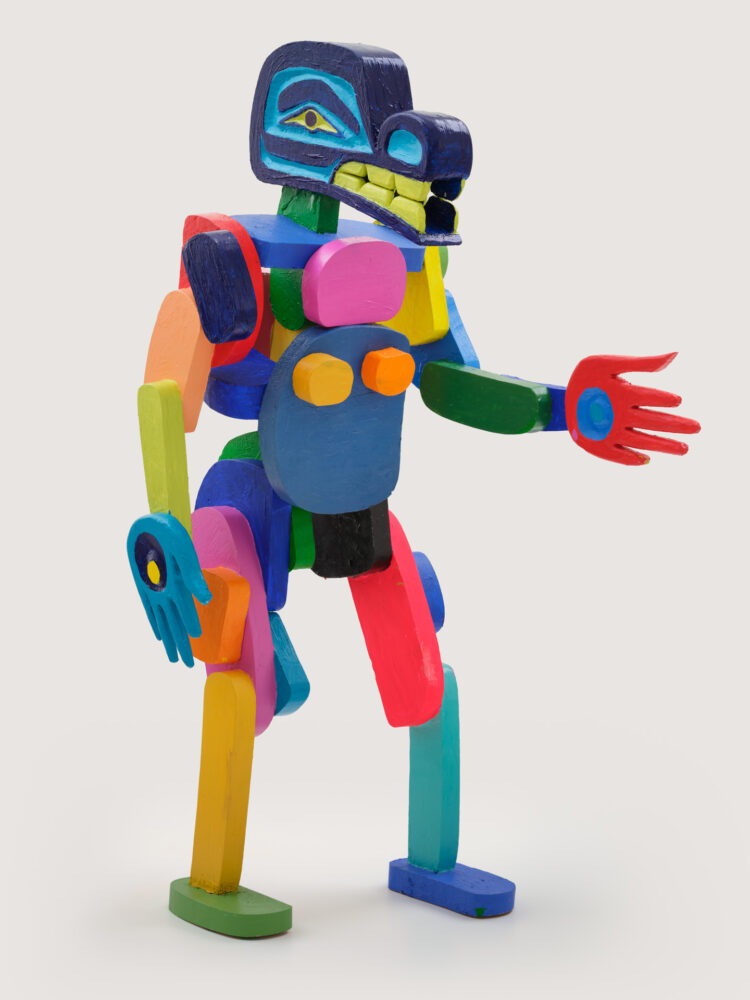 Spirit Walker, 2023, Acrylic on cedar, 24 x 13 x 13"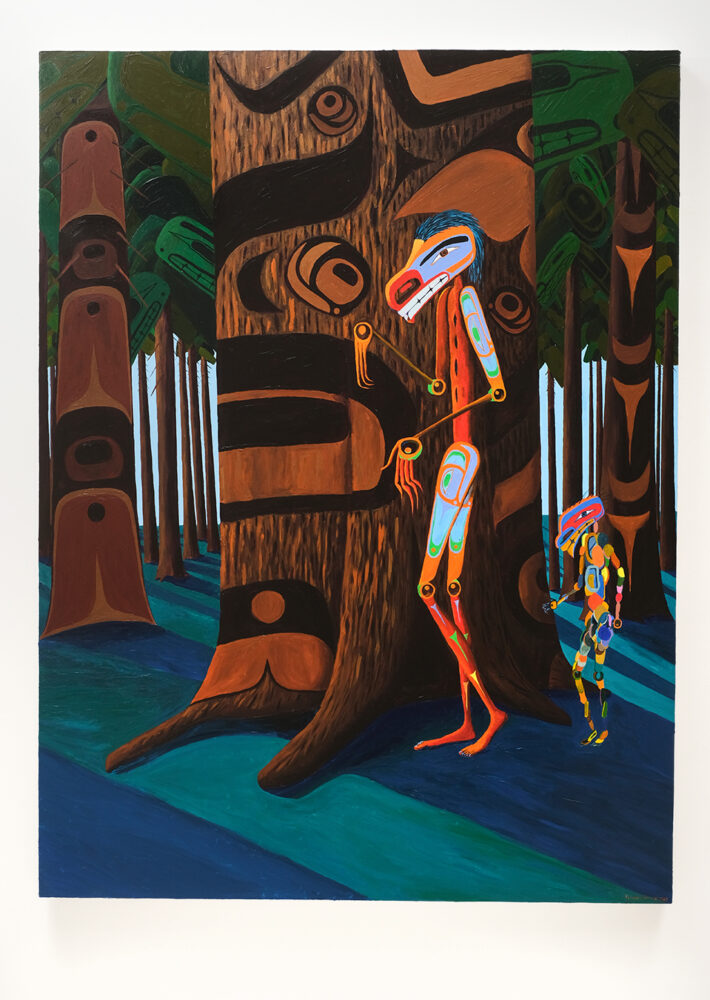 Our Ancestral Spirits Walk With Us,
2022,
72 x 54",
Acrylic on canvas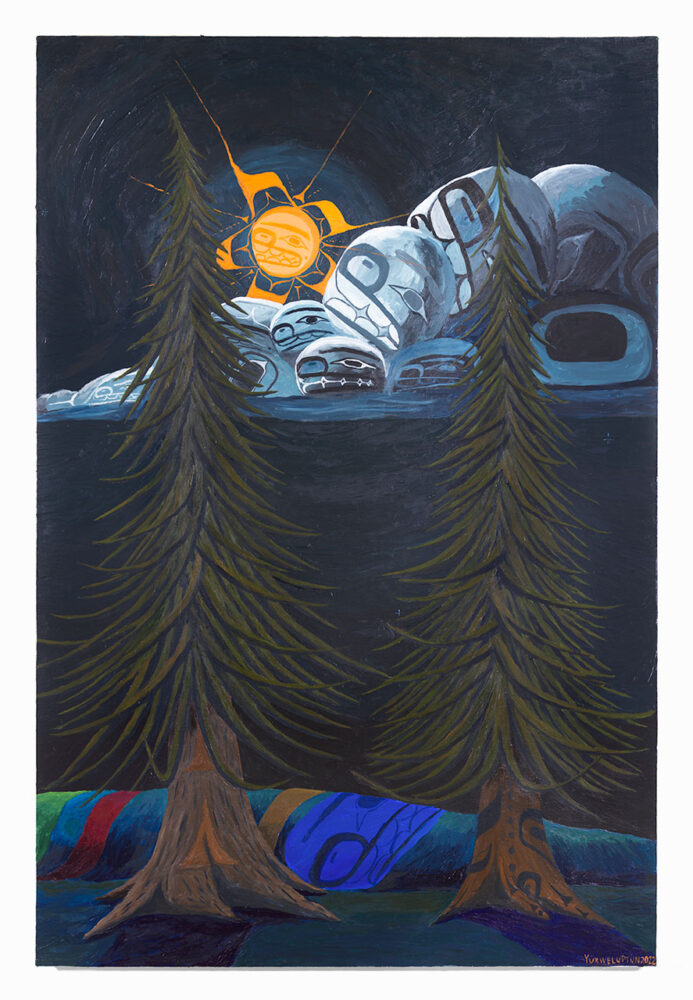 Harvest Moon,
2022,
54 x 36",
Acrylic on canvas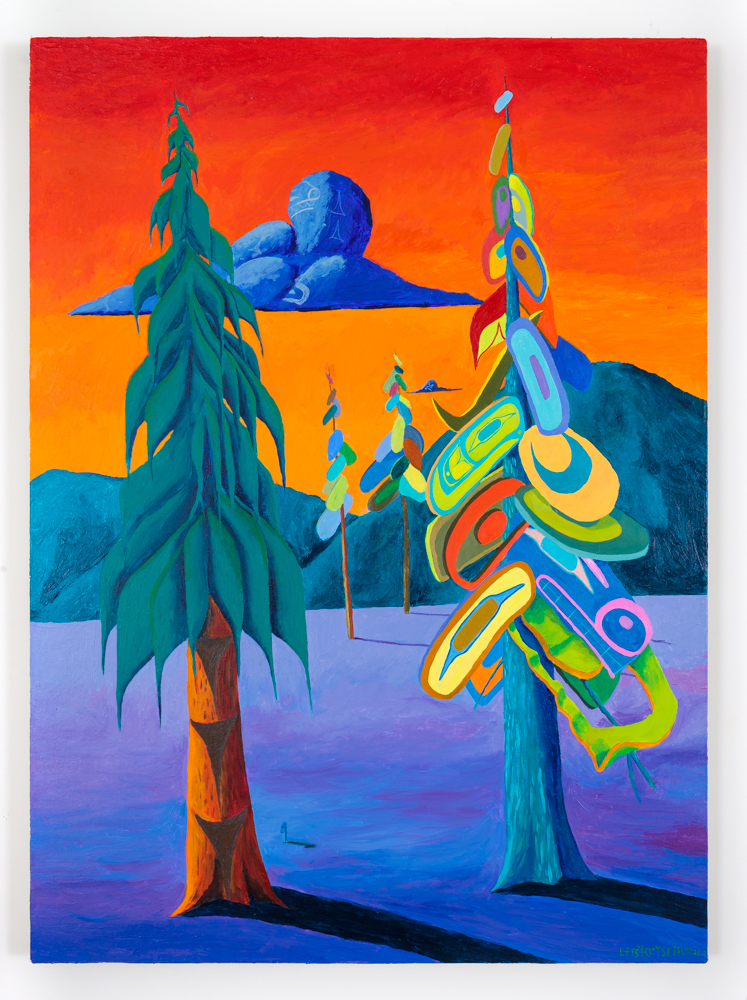 Untitled ( landscape),
2020,
35.35 x 26",
acrylic on canvas
The Other side of the Inlet ,
2021,
72 x 54",
acrylic on canvas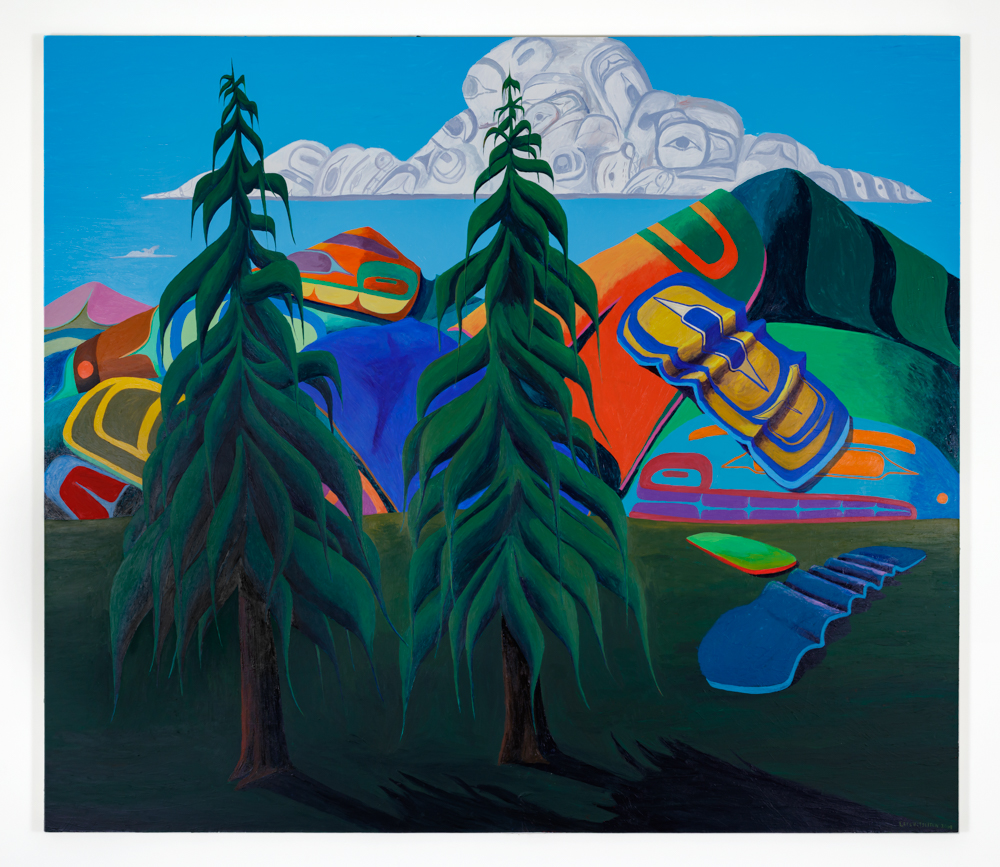 Untitled (Landscape),
2020,
84 x 96",
Acrylic on canvas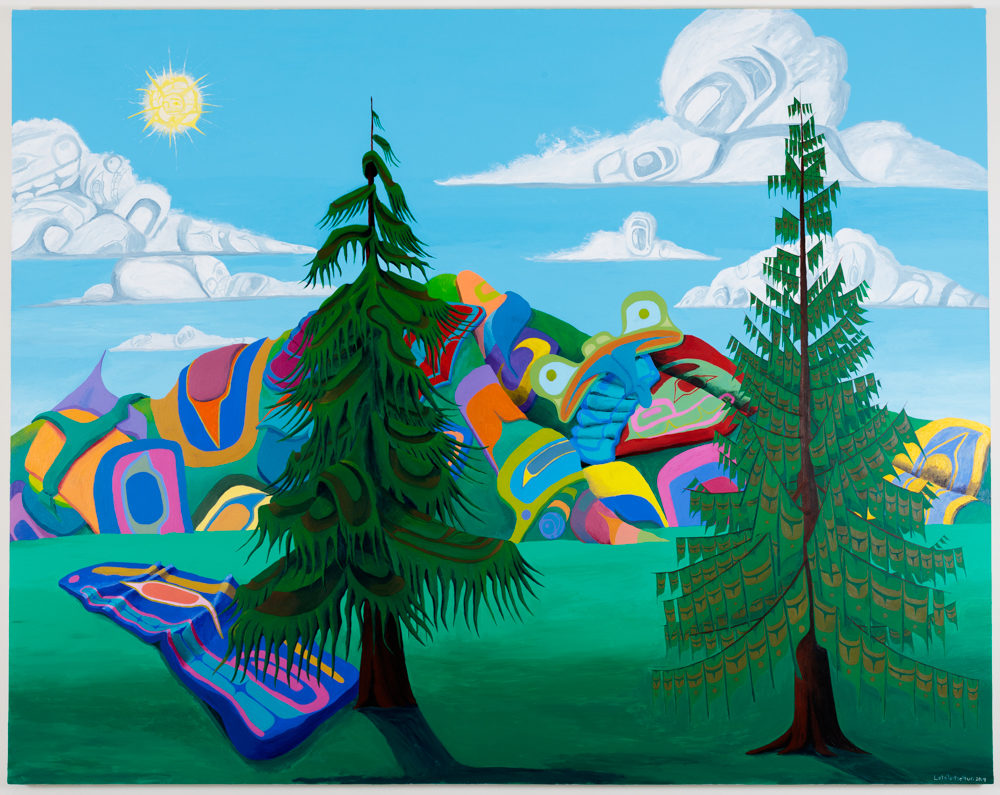 Northwest Coast Climate Change,
2019,
76 x 96",
Acrylic on Canvas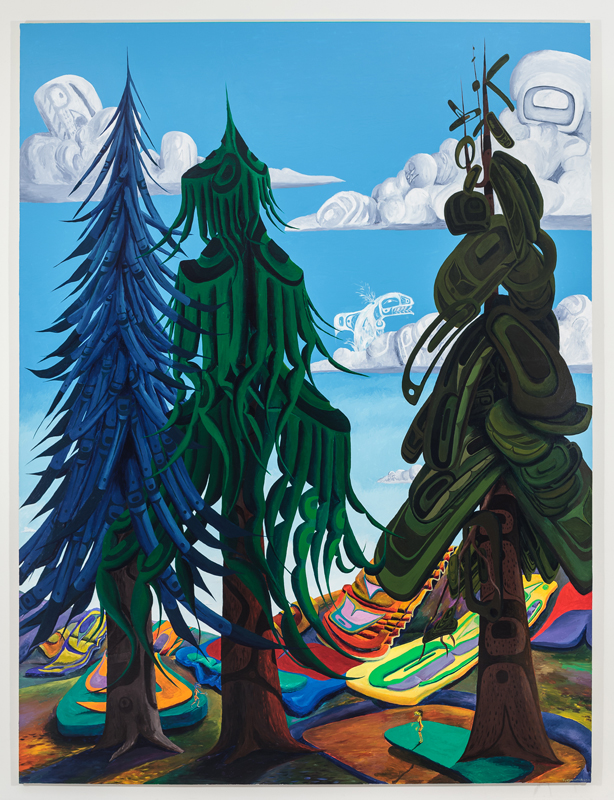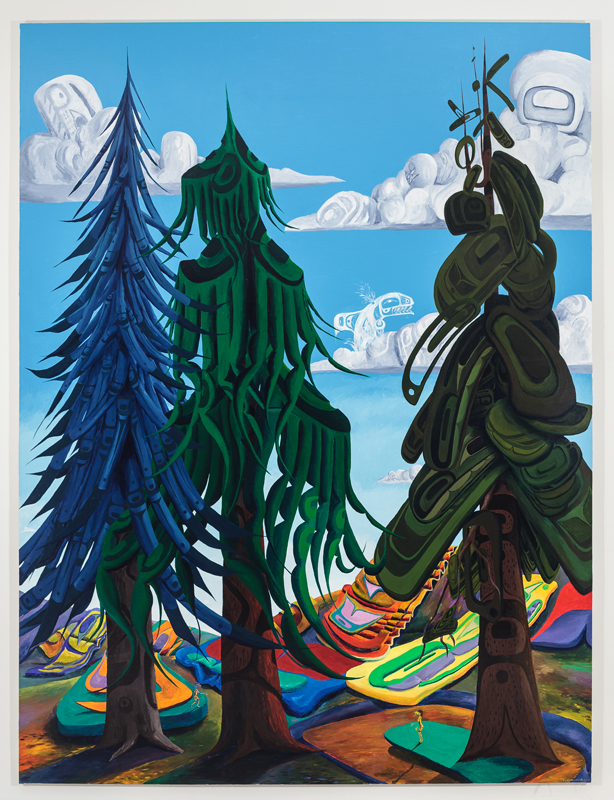 Indian World My Home and Native Land,
2012,
120 x 84",
Acrylic on canvas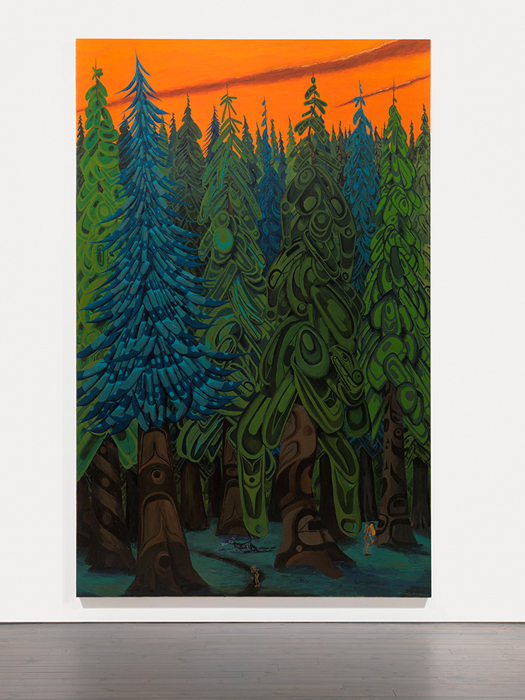 Natives playing on the Land ,
2015,
108 x 72",
acrylic on canvas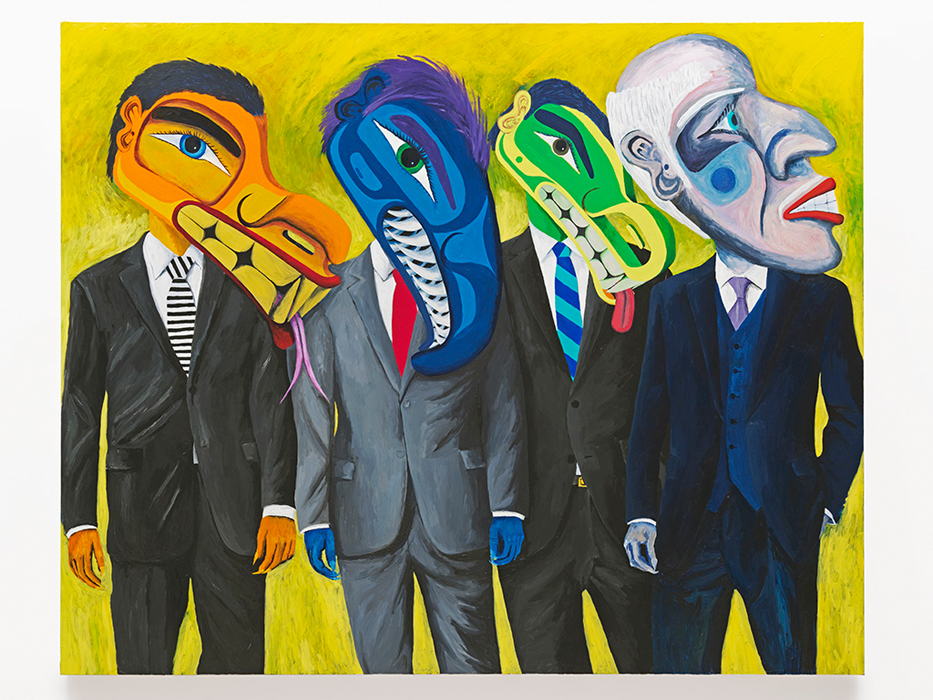 The One Percent,
2015,
84 x 60",
acrylic on canvas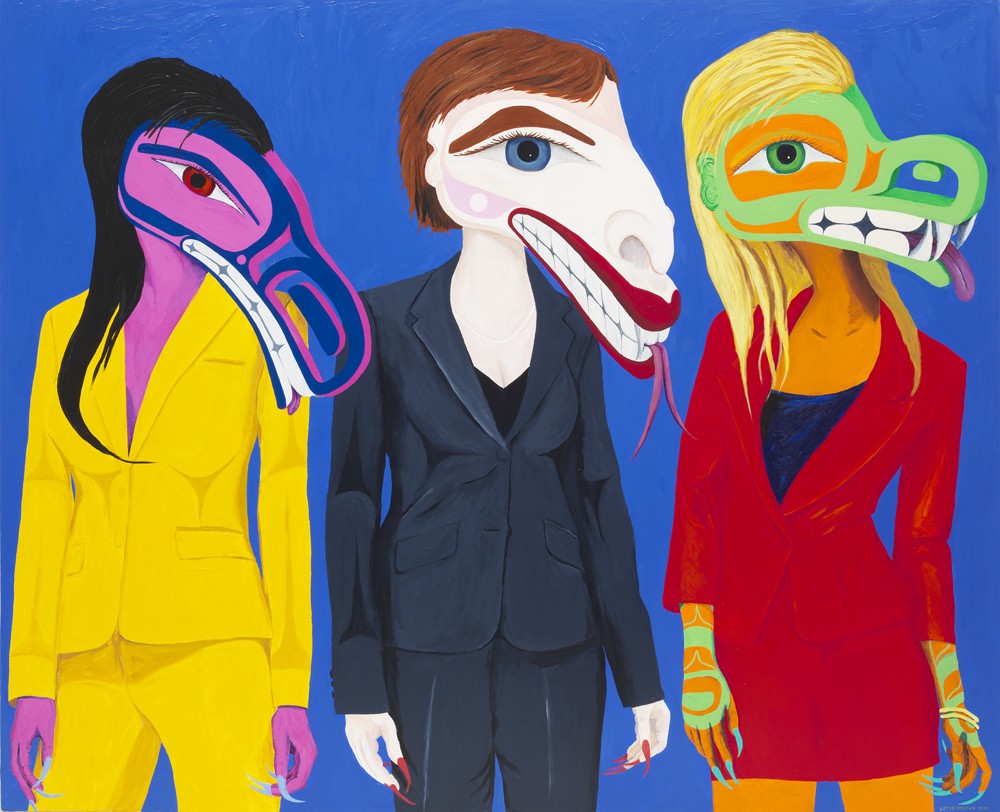 Christy Clark and the Kinder Morgan Go-Go Girls,
2015,
acrylic on canvas, Photo credit: Maegan Hill-Carroll, Vancouver Art Gallery,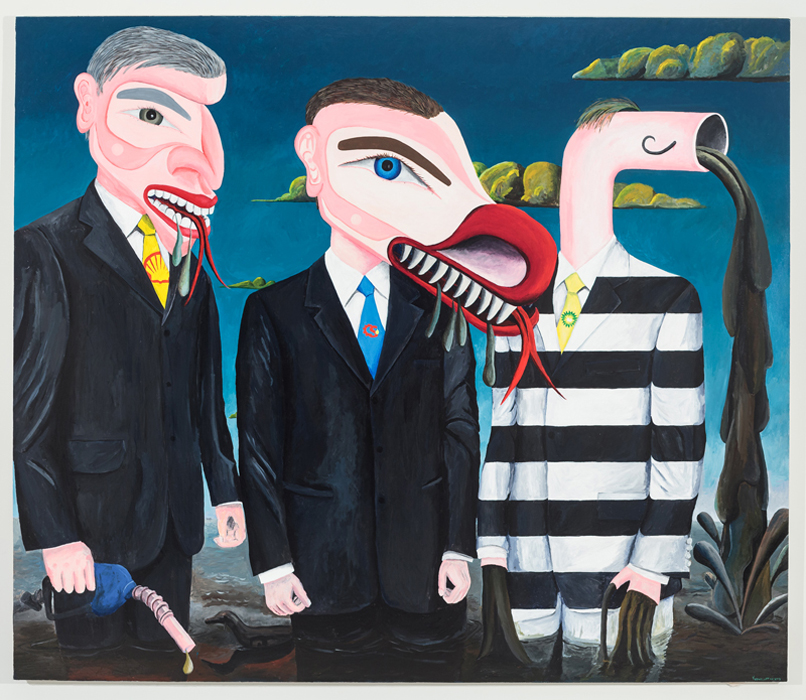 Fucking Creeps They're Environmental Terrorists,
2013,
84 x 72",
Acrylic on canvas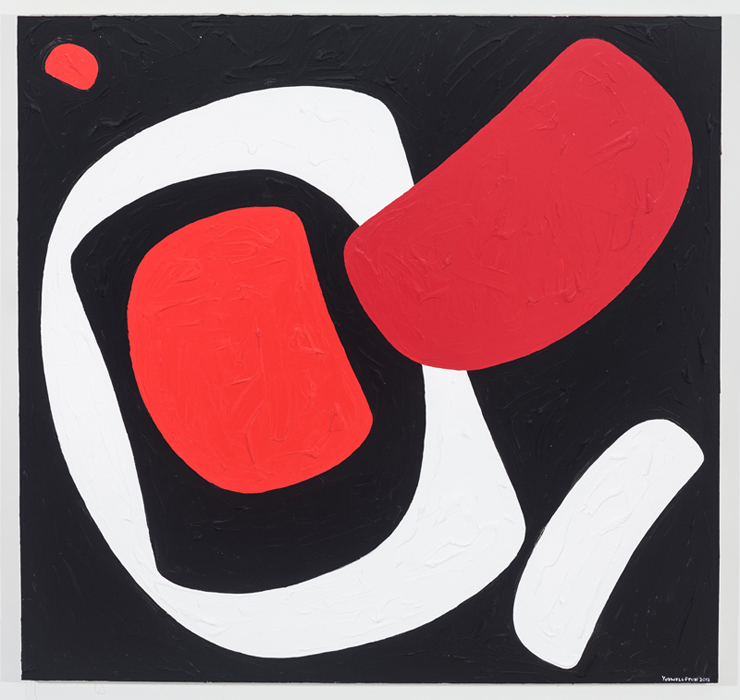 The Direction of Land Claim Negotiations,
2013,
72 x 68",
Acrylic on Canvas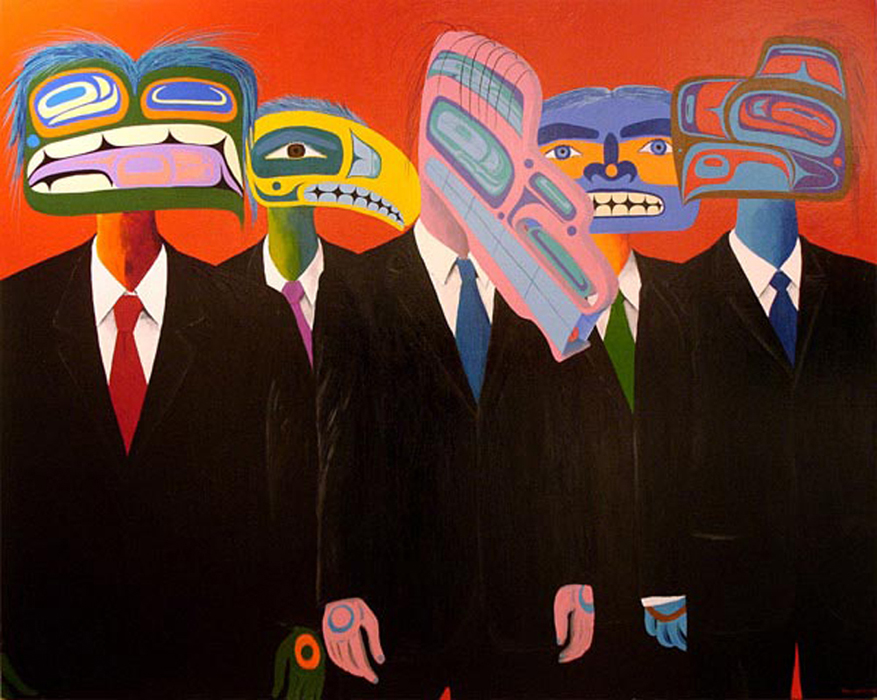 New Chiefs on the Land,
2016,
66 x 84",
Acrylic on canvas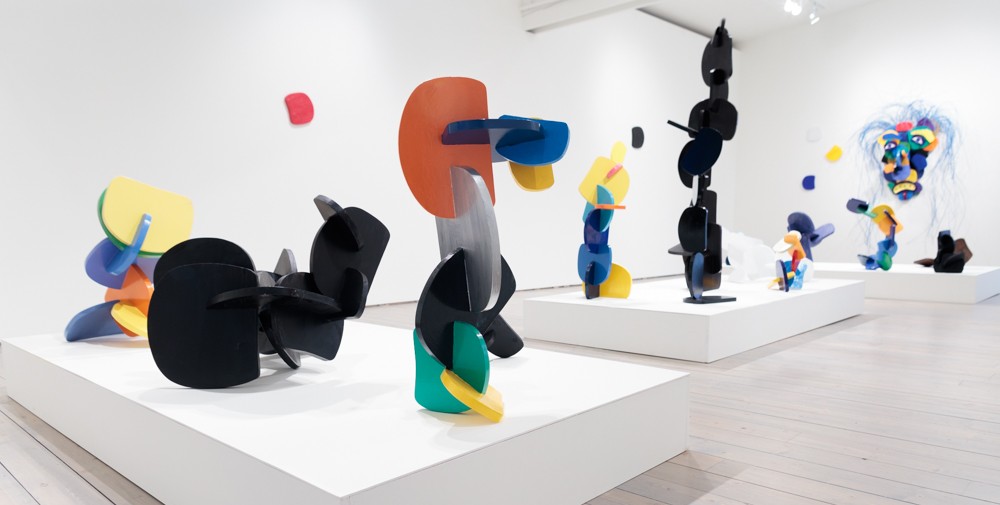 Installation view, Lawrence Paul Yuxweluptun: Neo-Totems ,
2016,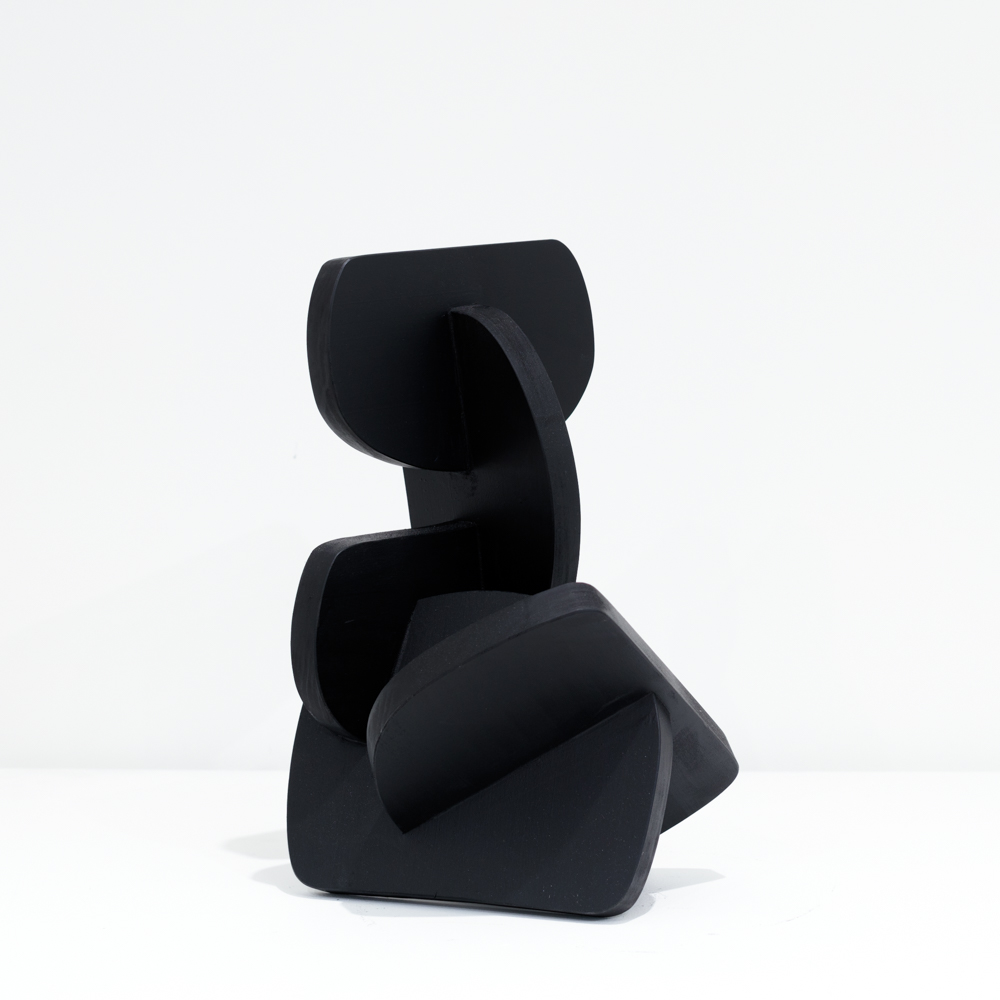 Untitled,
16 x 11 x 10",
cedar, acrylic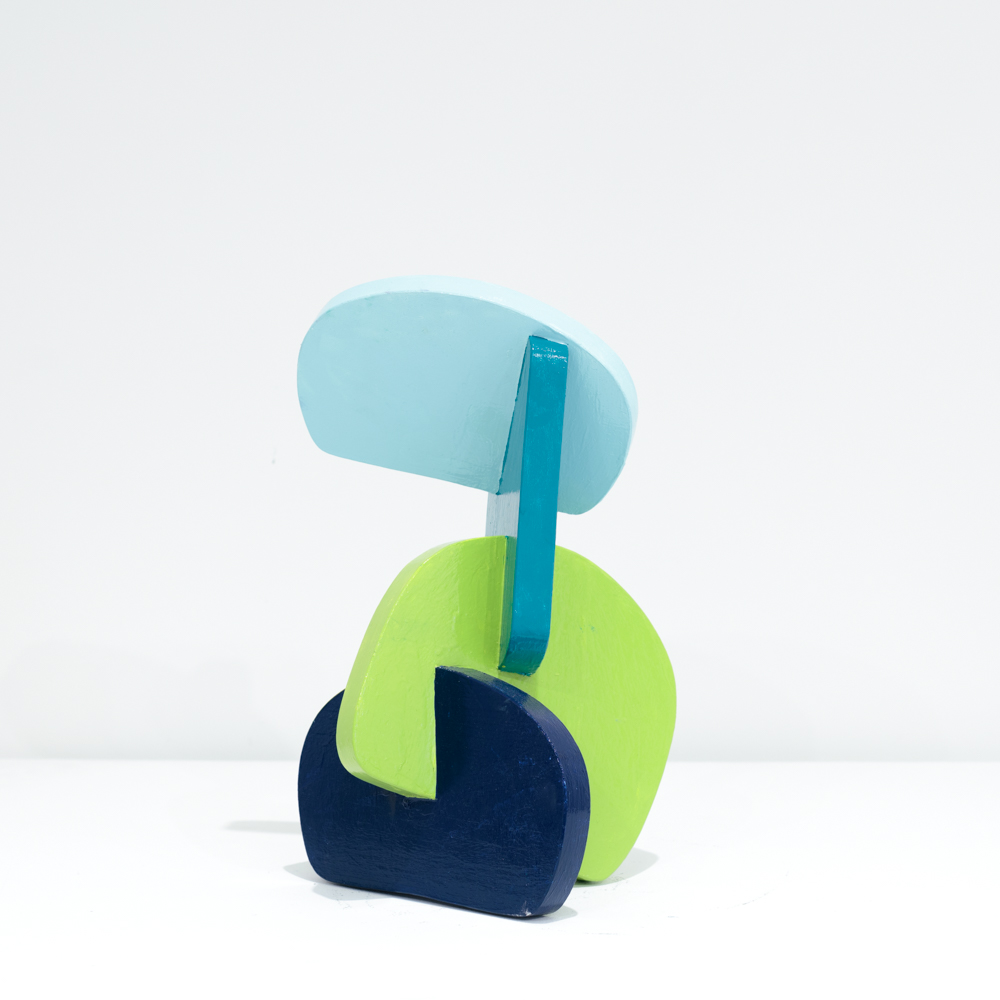 Untitled ,
2016,
15 x 9 x 10",
cedar, acrylic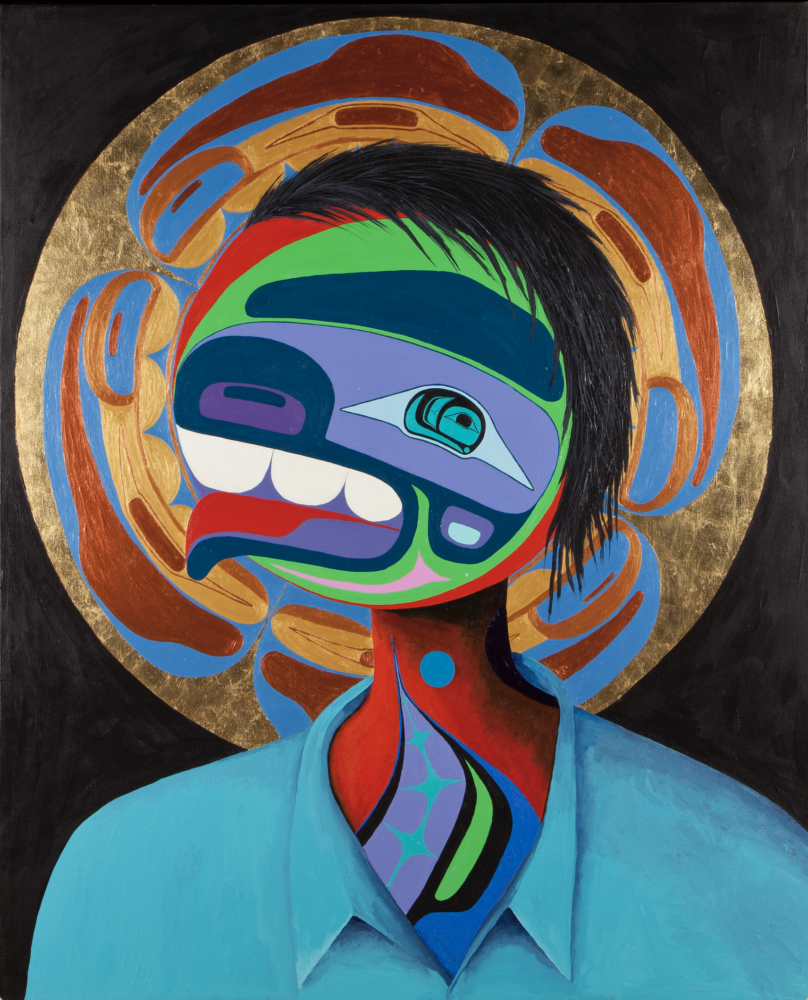 Portrait of a Residential School Child ,
2005,
63.3 x 52.8",
Acrylic on canvas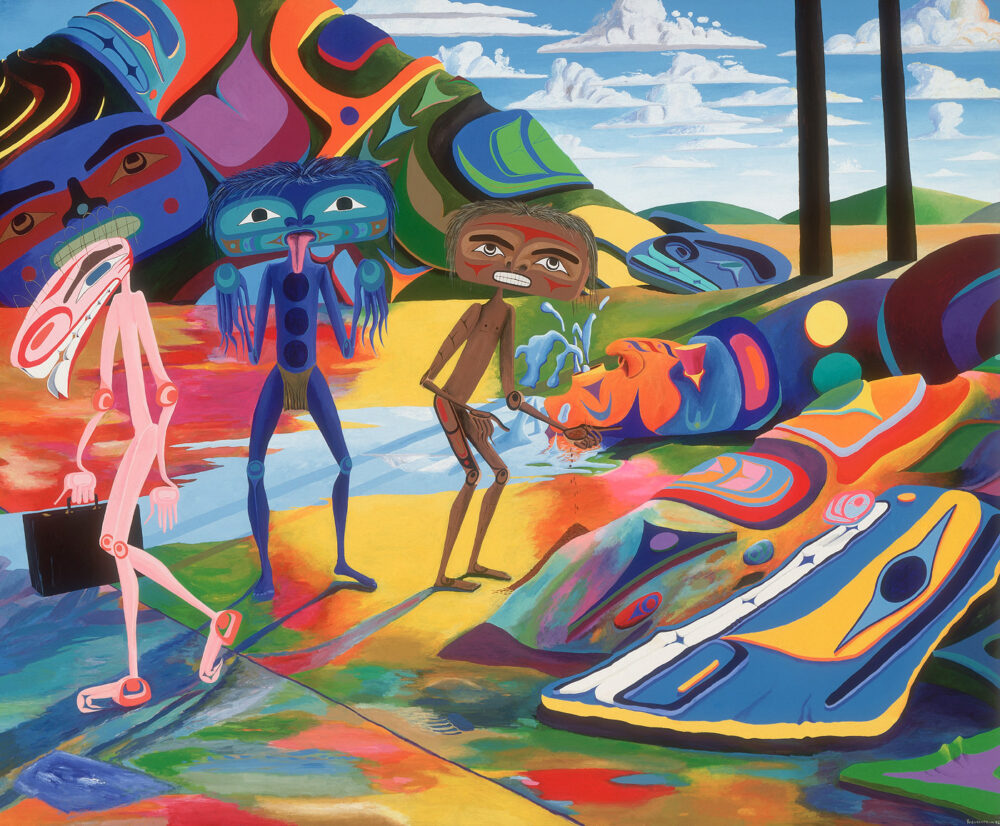 The Impending Nisga'a' Deal. Last Stand. Chump Change, 1996, Acrylic on canvas 80 x 96". Collection Vancouver Art Gallery. Photo credit: Trevor Mills,