Rachel Martin
Rachel Martin is an enrolled Tlingit artist who works and lives in Queens, NYC. She is of the Tsaagweidei, Killer Whale Clan, of the Yellow Cedar House ( Xaai Hit') Eagle Moiety. Martin has a forthcoming solo exhibition at Macaulay & Co Fine Art, Vancouver, opening on November 10th, 2022.
In her work, she focuses on themes of Indigenous sovereignty and tribal identity through images of traditional lifeways, matriarchal figures, landscapes and sea creatures with humorous undertones and layered symbolism. Some of her artworks delve into the harms wrought by colonization, while others consider connections between the human/animal/spirit worlds. Working primarily in sculpture and drawing, her compositions employ readymade materials and pop-cultural motifs that evoke a sense of familiarity and discovery.
Rachel's work has attracted the attention and support of several notable private galleries, collectors, and public institutions, across America, including the Anchorage Museum in Alaska and the Forge Project in Upstate New York. Her work is currently included in the notable Gochman Family Collection and the Forge Project permanent collection.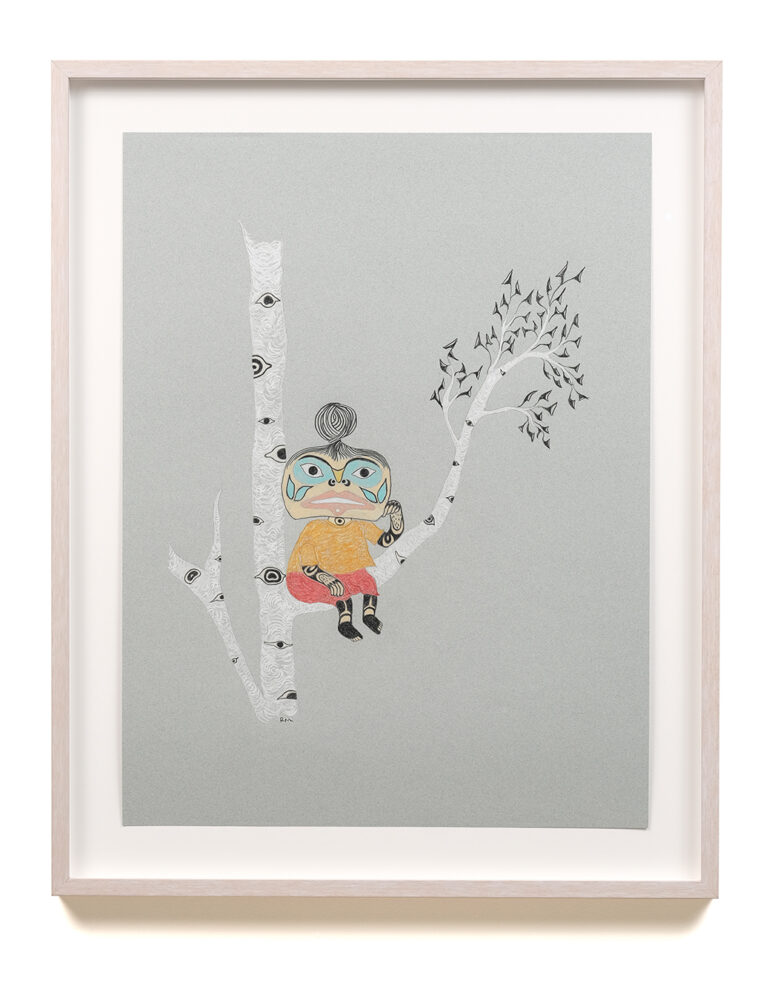 Rachel Martin, WHEN YOU HAVE AN ANCIENT SOUL, A YOUNG MIND N ENJOY SITTIN IN A TREE OR TREE-SITTER, 2021, 19 X 25", COLOURED PENCIL AND GRAPHITE ON PAPER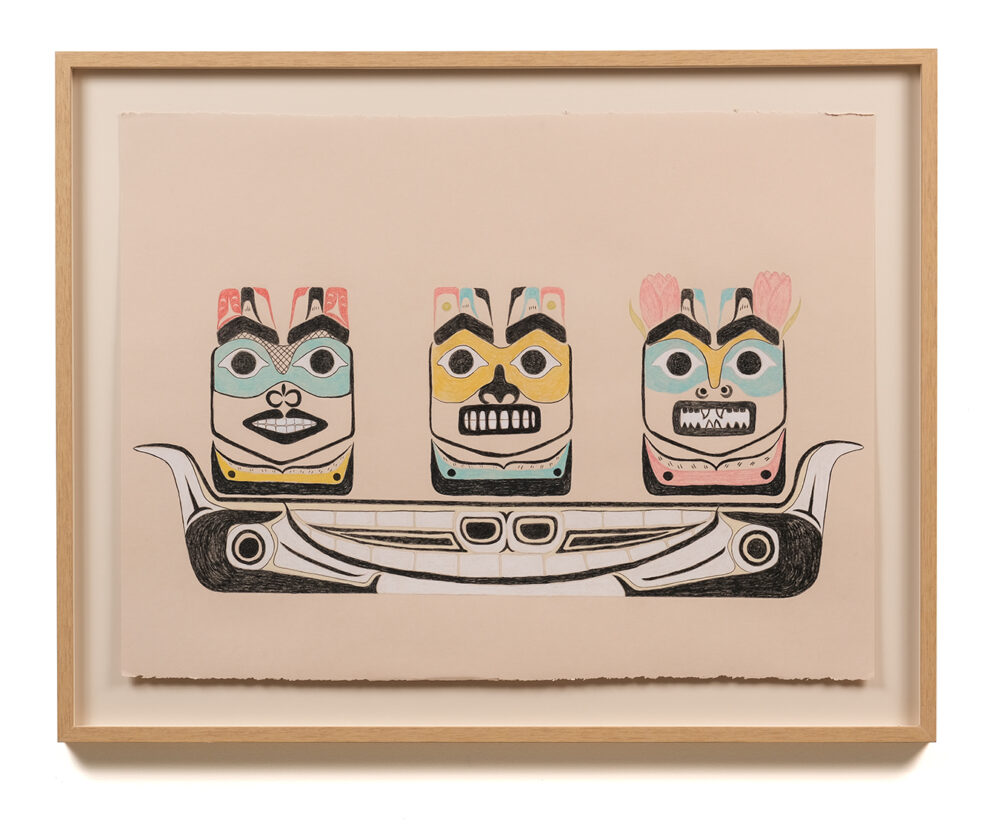 Rachel Martin, Homecoming, 2022, 30 x 22.5 inches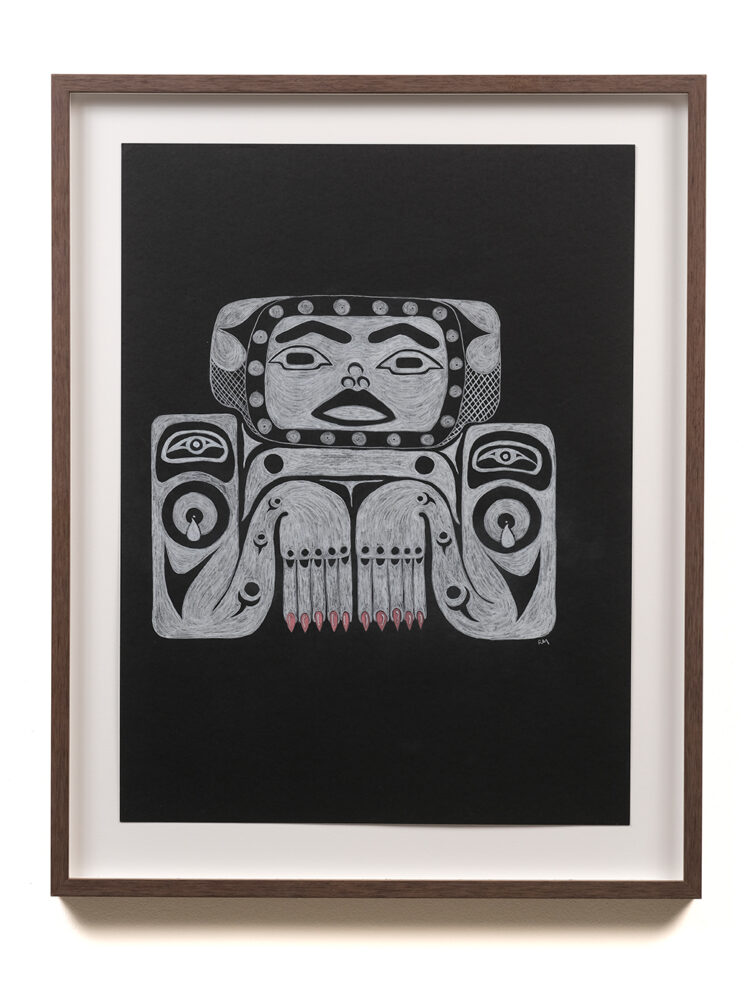 Rachel Martin, Our Mother Her Mother Her Mothers Mother, 2022, 24 x 18 inches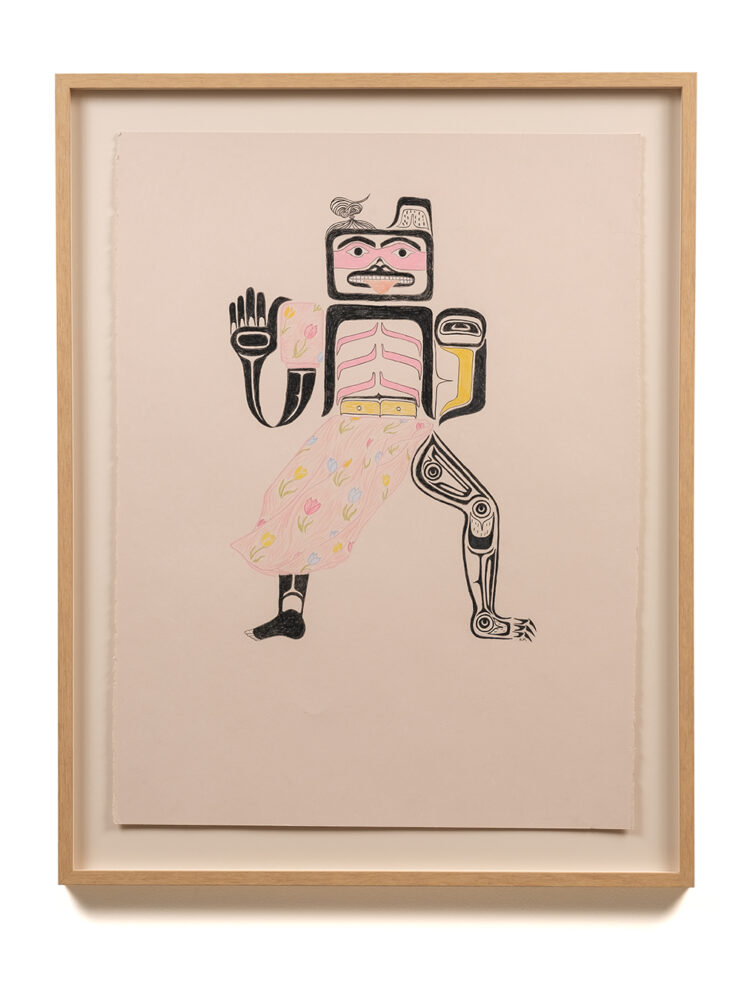 Rachel Martin, TRANSFORM(HER), 2022, 22.5 X 30", COLOURED PENCIL AND GRAPHITE ON ARCHIVAL PAPER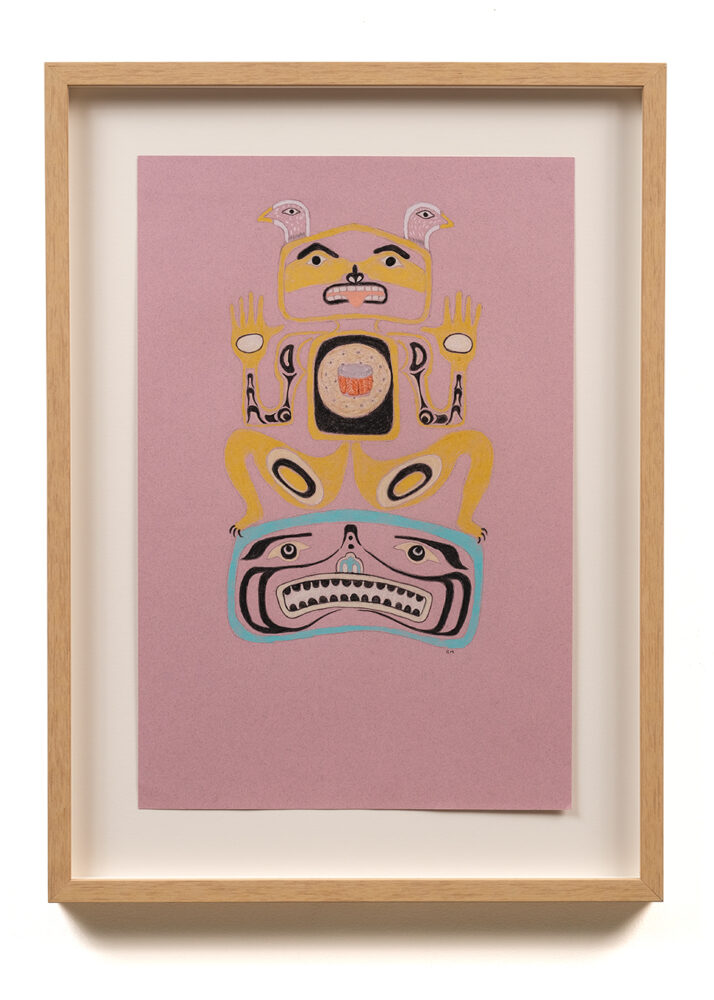 Rachel Martin, Smoked wild salmon on a goddamn cracker heart, 2021, 19 x 25 inches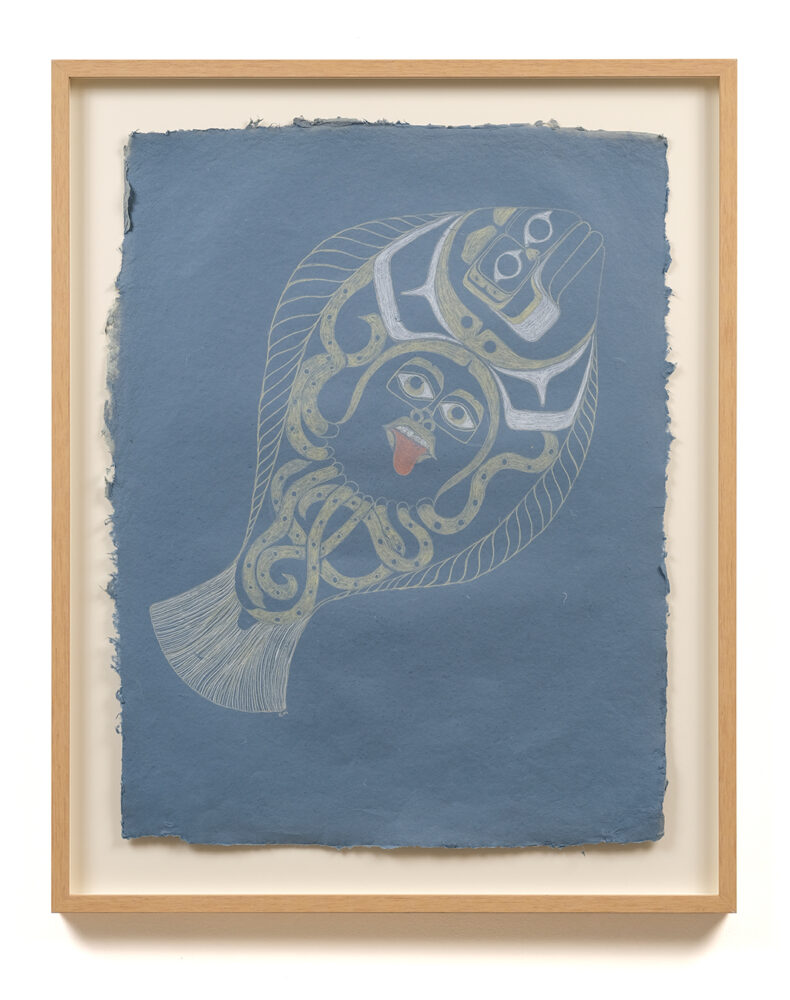 Rachel Martin, SECRET MENU, 2022, 25.5 X 19.5", COLOURED PENCIL ON HANDMADE PAPER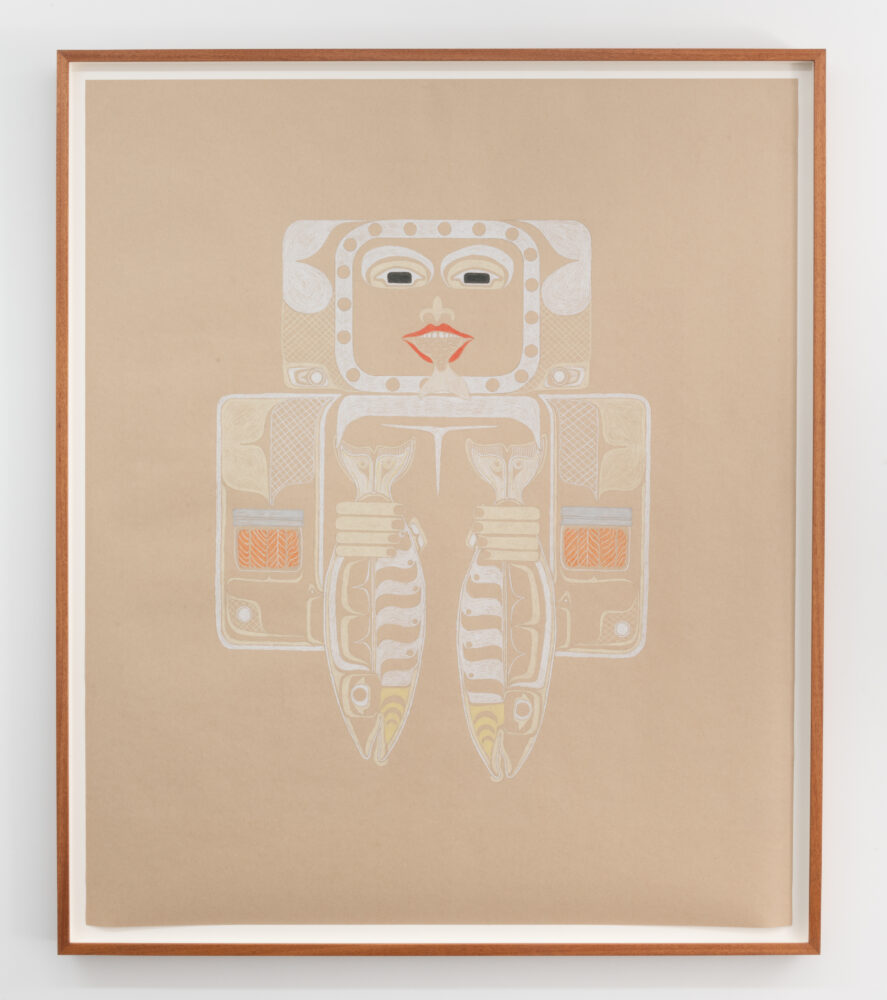 Rachel Martin, Fishwife, 2022, Graphite and coloured pencil on paper, framed, 50x40"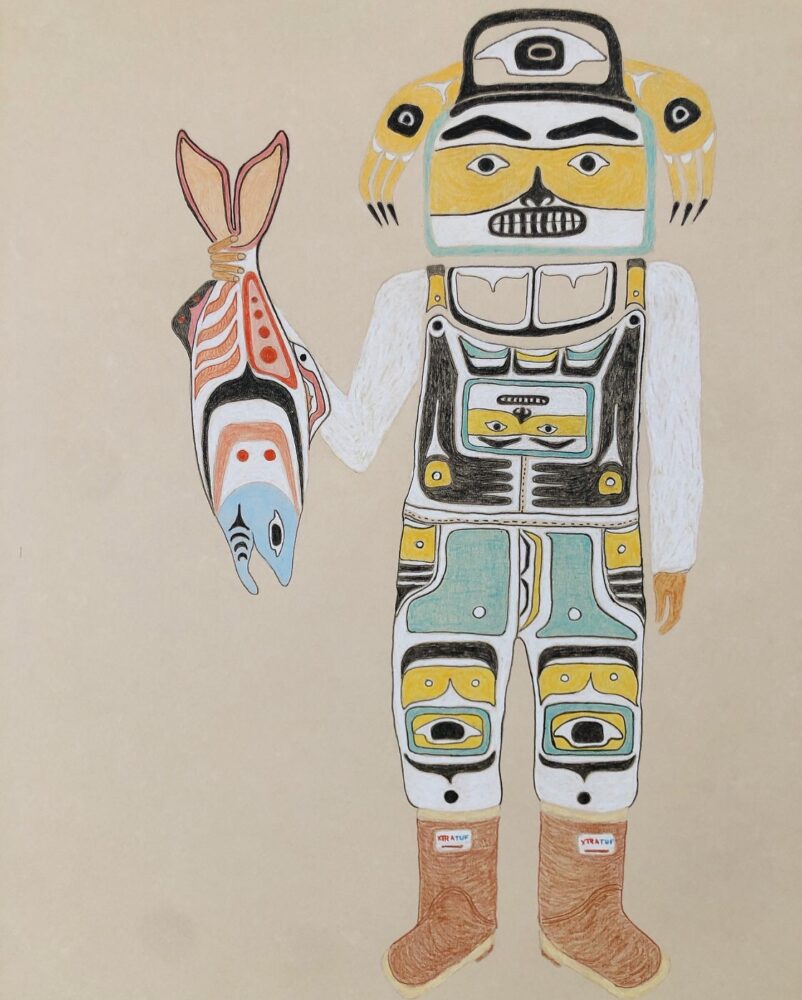 Rachel Martin, Bring home fish never flowers, 2022, 22.5 x 30 inches