CHARLENE VICKERS – WHERE WE GATHER
September 12th – October 31st, 2020
On the Subject of Beauty

"Beauty is a beacon of presence. Speaking from my personal experience as a painter and visual artist- it indicates an indigenous presence. There is illumination in beauty and beauty within illumination. Within my painting there is beauty within my gesture, it comes from my body and my body's history as Anishinaabe Kwe/Ojibway woman.
Sometimes I think the art world can view beauty as a benign thing. But I know beauty is a political act. Colour is a sense of urgency. When I use colour, there is strength in its vividness and saturation.
When form, subjects and colour come together to work and bring forth harmony and discord- Colour Acts. Colour and beauty come together as action.
Within these actions I assert presence-Indigenous presence. It is in beauty and colour I express a visual healing and a statement of futurity. I am employing a method of "making sparks" to spark memory where colour has heat to illuminate an imagined place, space, time and history. Memory and feeling become an experience where the visual surface of the painting and the space of feeling between it and the viewer can be called beauty unto itself.
To me beauty is a survival, an elation and a vibration.
It is my continued movement forward in the place of joy. in this active space –within beauty- I create as a
political action and statement of my existence."
Charlene Vickers, October 2019
Available Work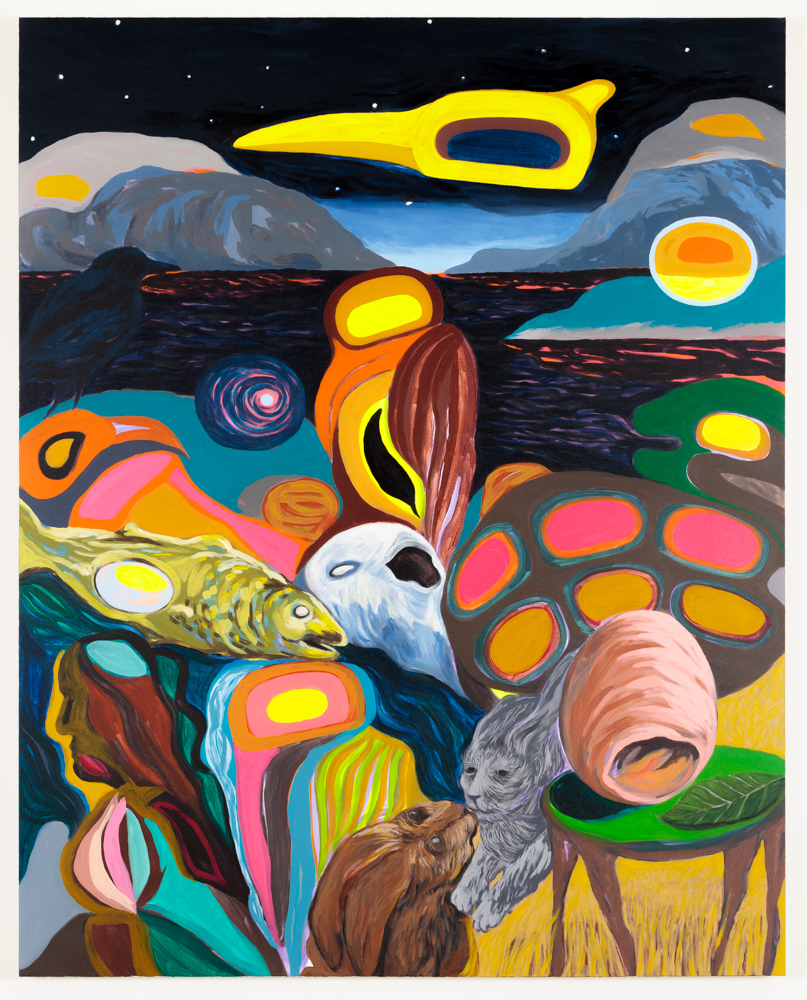 THUNDERBIRD WITH KISSING RABBIT, 2020, 4 X 5', ACRYLIC ON CANVAS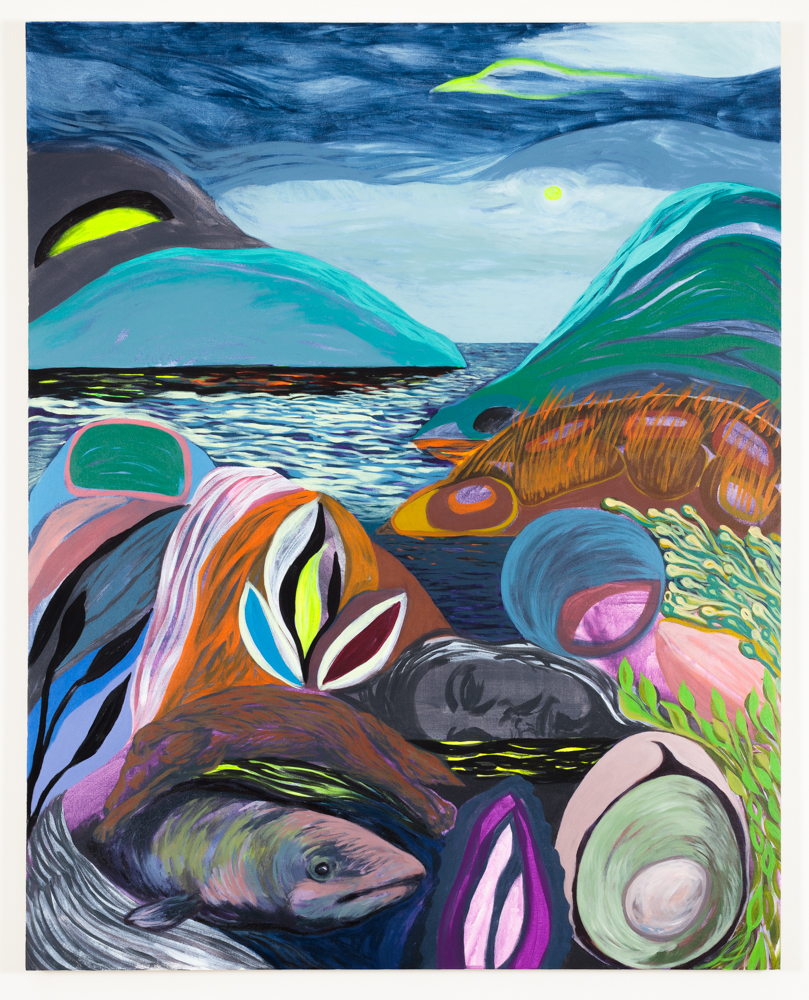 FISH COMING OUT, 2020, 4 X 5', ACRYLIC ON CANVAS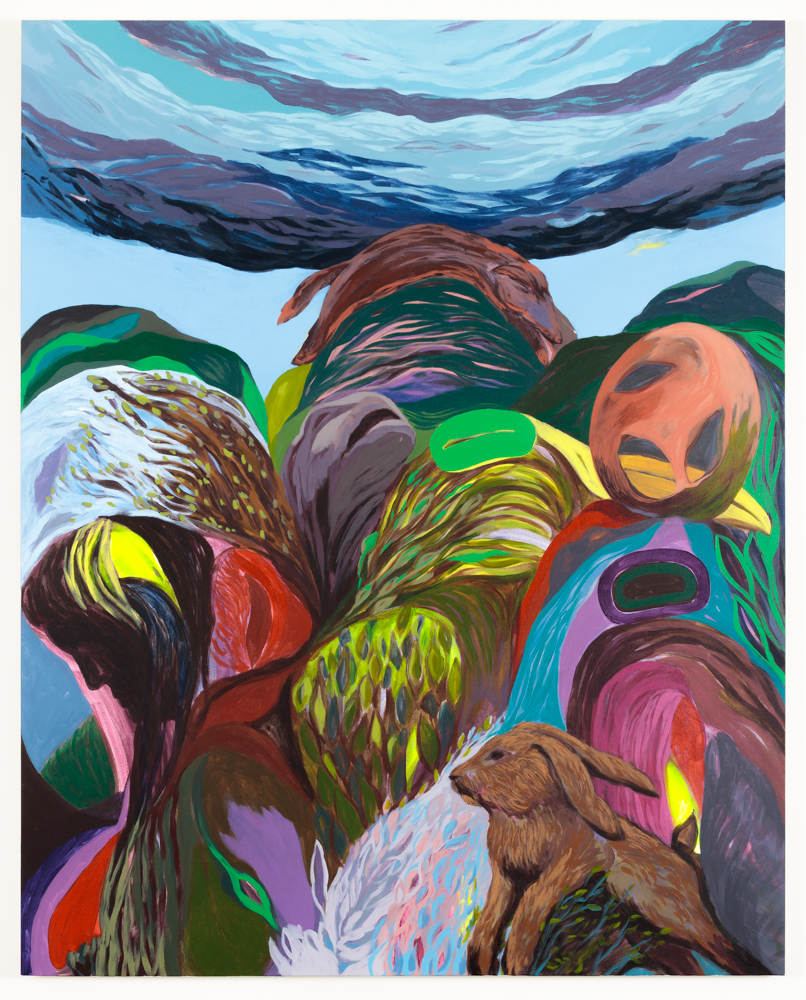 WOMAN WITH BAG OF LEAVES, 2020, 4 X 5', ACRYLIC ON CANVAS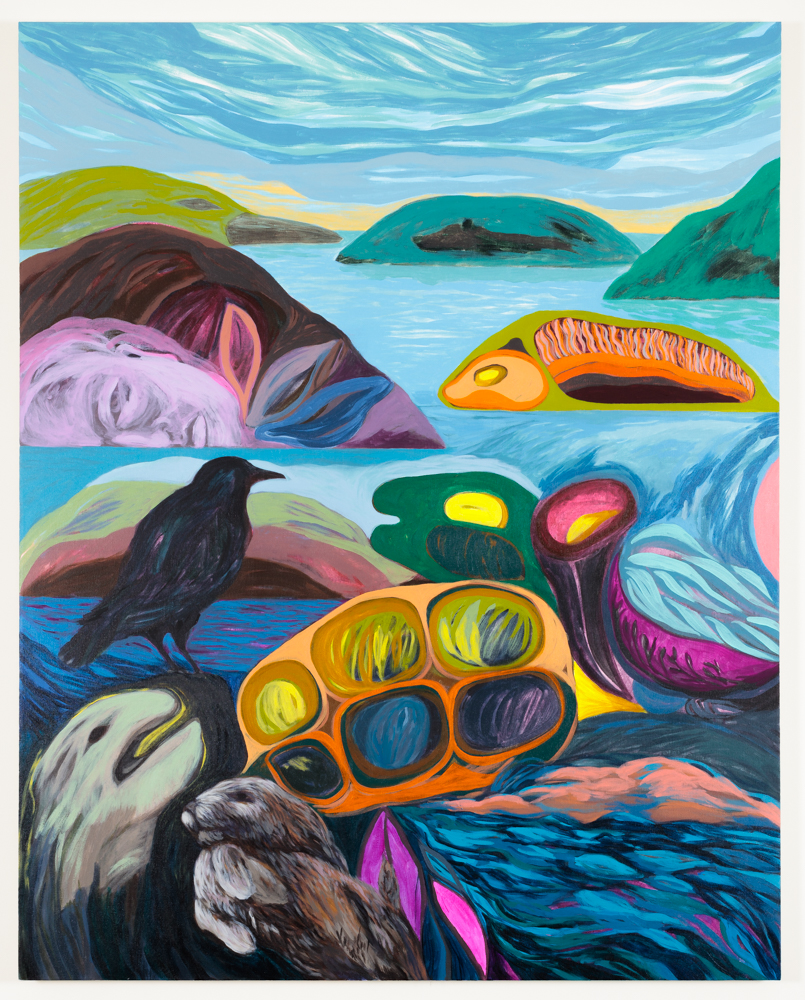 WHERE WE GATHER, 2020, 4 X 5', ACRYLIC ON CANVAS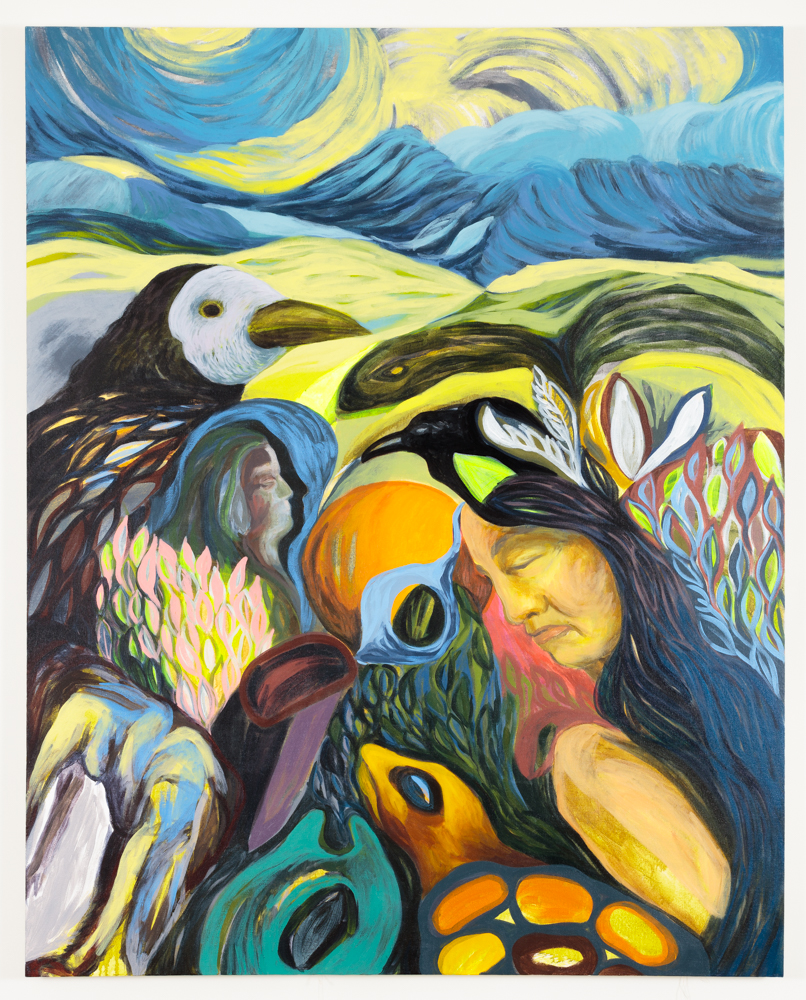 WOMAN KNEELS BENEATH BLACK SNAKE, 2020, 4 X 5', ACRYLIC ON CANVAS